What happens when you place a head inside a fridge at a busy cinema?
Tempo Live was given the task to create the excitement around a new movie that explored Black Comedy as its primary theme. The lead male character in the film played by Ryan Reynolds chops off victims heads encouraged by the regular conversations he has with his pets.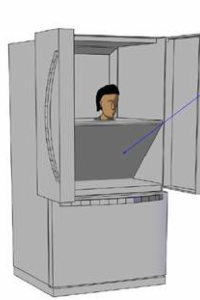 As with the structure of business when working with certain clients 'white labeling' is important to respect their intellectual property. Here at Tempo Live we respect our clients and understand how white labeling protects the brand that the product is being created for.
Jerry, played by Ryan Reynolds, chops off the heads of his victims and places them inside his fridge. So for this stunt we used a custom built fridge to place our Actor inside to create the illusion that it was just their head sat on a shelf.
With the mirrors angled to 45 degrees it gave the impression that the Actors head was resting on the top shelf detached from its body.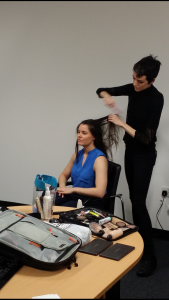 With an encouraging "free drinks" sign placed above the fridge that was placed in a busy cinema foyer on a saturday afternoon, the non-suspecting victims would get a fright when they opened the door to collect their refreshing beverage.
Whilst our Actor was put in hair and make up we rigged up the cameras in the foyer of the cinema to capture the best reactions from our victims.
We wanted to make sure that we got the make up as great as the film so we brought in an international make up artist who specialises in special effects. Roseanna did a great job at creating a neck lasceration on our Actor as if her head had actually been chopped off aiding in the authenticity of the stunt.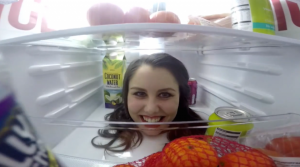 We put our Actor in place and sat back whilst we watched the consumers open the fridge door. One after another the general public opened the door expecting to find a fridge full of refreshments, instead they were greeted by our head placed on the second shelf. On a few occasions consumers weren't quite sure of whether the head was real or not so went to poke it and our Actor went to bite their finger giving them a bit of a shock.
The day was a great success and we had gathered plenty of footage to create the viral video to be published on social media. The movie was being launched UK wide a few days later so this viral stunt was important to bring in a bit of attention. Within 3 days the stunt had racked up 120,000 views with nearly all viewers saying how fun it was to watch and that they wanted to go see the movie.