How would you react when the advertising board you're stood next to comes alive?
The beginning of 2015 brought in a series of exciting PR stunts for the launch of a new horror movie. Tempo Live was called upon to produce 2 different stunts in 4 locations across the UK including Kingston, Liverpool, Newcastle and Greenwich.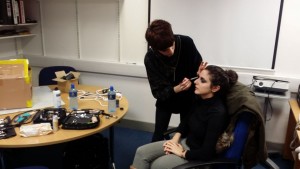 We utilised our hand-picked selection of actors who are experienced in live street performance and fluent with improvisation as we wouldn't know how the general public may react to the scare.
The first stunt incorporated our actress in the foyer of a cinema hiding inside a bespoke advertising board, for any consumers that took interest in the advertising board she would take as victims of the scare.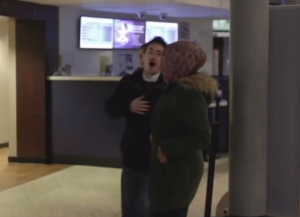 We used our very own film director to capture the publics reactions from 7 different angles of the stunt along with a couple of actors to act as decoys and keep the stunt flowing.
The consumers reactions were priceless and better than we imagined. We even had a few cases where people were setting up their friends for a scare too. The funny aspect was that even the staff at the cinema who had seen it happen again and again forgot that she was there and fell victim to the stunt too.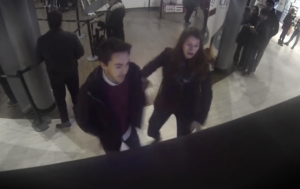 For us the most exciting aspect of the stunt was to call the trigger word and watch how people reacted differently. The most memorable moment was when a gentleman was eating his popcorn waiting for his partner, he stood right in front of the advertising board and this moment was too good to miss, he jumped right out of his boots and his popcorn went flying too.
We made sure that we topped up his popcorn and gave him a DVD for being a good sport.
The second part of the stunt was an in-cinema activation. Once again, we had our actress in full costume and make-up, make an appearance in the cinema whilst the consumers were watching the horror movie. This activation took place in Newcastle and London simultaneously and consumers were quick to tweet and share their horrifying experience that they had witnessed whilst watching the movie.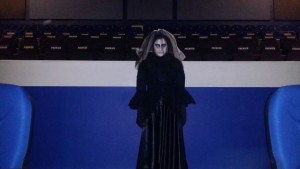 We found the most tense part in the film to unleash our actress, the audience was so focused on the film they didn't see our actress walk below the screen until they then noticed her stood in the middle of the cinema staring at them. The reaction was second to none, our actress simply walked from the front of the screen up to the audience and out the door, yet people were screaming, shouting, jumping over seats to get away.
Both activations were deemed a success on all levels and the footage that we produced went viral with over 150,000 views across Facebook and Youtube. For us it illustrated how adding a bit of entertainment to an event acts as a catalyst for brand awareness.